The DM Registry Steering Committee
About the DM Registry Steering Committee
The "DM Global Database Steering Committee" is composed of three neuromuscular specialists. The committee is chaired by Benedikt Schoser.
The committee is responsible for reviewing all requests for data from the global database. This is intended to be a streamlined and rapid procedure in order not to delay approval. Requests will be discussed with the TREAT NMD Global Oversight Committee.
The members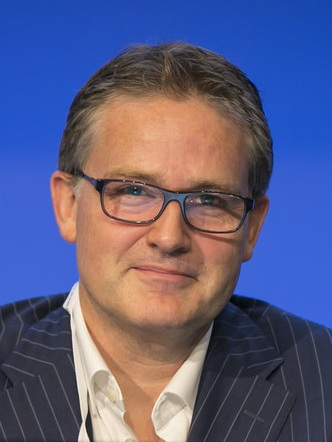 Professor Benedikt Schoser is senior consultant at the Friedrich-Baur Institute, Dept. of Neurology at the Ludwig-Maximilians-University of Munich, Germany. He is coordinator of the diagnostic working group within the German MD-NET and member of the German reference group for neuromuscular disorders.
Benedikt trained as a neurologist and intensive care neurologist at the universities of Mainz, Frankfurt and Hamburg in Germany. He completed his MD thesis on muscle denervation in Hans Hilmar Goebels Dept. of Neuropathology in Mainz. Later, he worked as a postdoctoral research fellow in the channelopathy laboratory of Thomas Jentsch at the Center of Molecular Neuroscience in Hamburg. In 2001 he joined the Friedrich-Baur Institute at the LMU Munich and completed his habilitation on the caveolinopathy rippling muscle disease as professor of neurology in 2004.
Benedikt has a long-standing interest in the pathogenesis and histopathology of muscular dystrophies, myotonic dystrophies and metabolic myopathies. Within the neuromuscular research group at Friedrich-Baur Institute he is engaged in all types of morphological and biochemical analyses including animal models. He has a special interest in translational therapy of myotonic dystrophies and glycogen storage disorders. He is speaker of the Southern Bavarian Muscles Society and member of the Scientific Advisory Board of the Muscular Dystrophy Association of Germany (DGM), and ad hoc reviewer for several peer-reviewed journals.
bschoserplease.remove@med.uni-muenchen.de
Profile Prof. Dr. med. Benedikt Schoser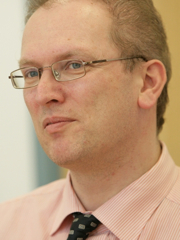 Hanns Lochmüller, Professor
Professor Hanns Lochmüller trained as a neurologist in Munich (Germany) and Montreal (Canada). He was appointed chair of experimental myology in the neuromuscular research group at the Institute of Genetic Medicine of Newcastle University in 2007.
Hanns has a longstanding interest in the molecular genetics of the inherited myopathies and neuromuscular junction disorders, and is interested in the further study of animal models of these disorders as a means to understand their pathophysiology as well as to develop means to monitor disease progression and therapeutic interventions. Ongoing work in these areas in cell and animal models of muscular dystrophy is concentrating on gene transfer, pharmacological interventions and cell therapy.
Hanns is co-founder and former coordinator of the German muscular dystrophy network (MD-NET), and scientific coordinator of EuroBioBank, a European network of biobanks for rare disorders. He leads the activity on "patient registries and biobanks" for TREAT-NMD, a European Union Network of Excellence for the development of translational research in rare neuromuscular diseases coordinated by Professors Volker Straub and Kate Bushby of Newcastle University.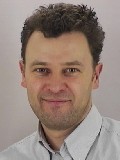 Dirk Fischer serves as co-chair of the Dept. of Neurology at the Kantonsspital Bruderholz, Switerzland. He also has an appointment as a consultant neurologist at the neuromuscular outpatient clinics of the Dept. of Neuropaediatics, University Children`s Hospital Basel and of the Dept. of Neurology, University Hospital Basel, Switzerland.
After having finished his formation as neurologist at the University Hospital in Bonn, Germany, he had a specialist training and research stay at the "Institut de Myologie", Hôpital de la Pitié Salpêtrière in Paris, France before he started working in Switzerland.
His main clinical interest lies the support of patients with neuromuscular disorders and in general clinical neurology and neurophysiology. He has a long-standing scientific interest in the molecular genetics, pathophysiology and muscle imaging findings of inherited myopathies, in particular in limb girdle muscular dystrophies and myofibrillar myopathies. His current main research is based in the development of quantitative muscle imaging to monitor disease progression and therapeutic interventions as outcome measure for future clinical trials.
dirk.fischer.please.remove@ukbb.ch
Profile Prof. Dr. Dirk Fischer